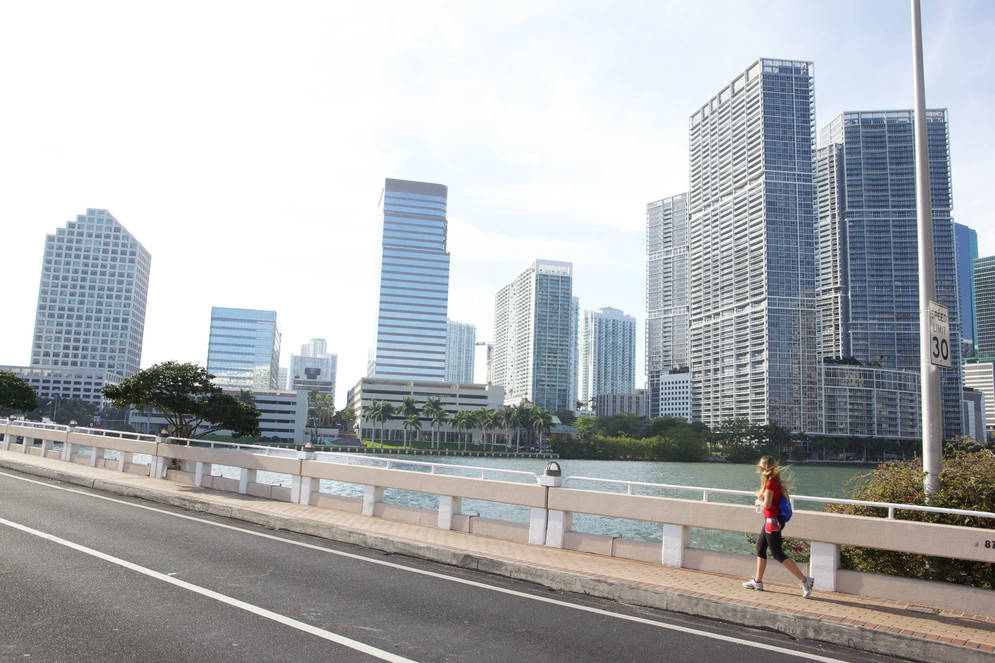 My wife and I had several things strike us as greatness when traveling through Miami last week, and most deal with the area known as Brickell. We stopped there for a few days before boarding a cruise to Cuba (a completely different subject). I've heard it is Miami's "Manhattan of the South," but I think it's taken fiscal business and innovative construction to new heights. It's commercial real estate market is thriving and not only in it's corporate financial district: it has towering business centers, luxury condo complexes, and an elevated Metrorail throughout the neighborhood's favorite cafes and clubs along Miami Avenue.
Brickell: Millionaires Row Became Corporate Finance
Historically, all of Brickell was a wealthy suburb. As the downtown area expanded, the northeastern part of Brickell adopted high-density zoning that allowed high-rise construction. West of the Metrorail line, or west Brickell, melded with Little Havana until sweeping gentrification took place in the 2010s.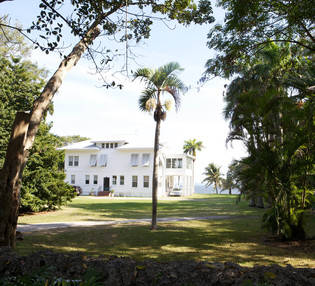 We both love to see original character and some of the historic buildings remain in Brickell. But owing to the rapid urbanization that took place over the past few decades, we only saw
some of the original charm of Brickell shine through the new high-rise beauties. The suburb was originally platted for mansions and large homes but gave way to growth and high rises that soon became Brickell Financial District. The area's large-scale commercial office developments now demand one of the highest dollars per square foot per JLL's Miami Office Insight report.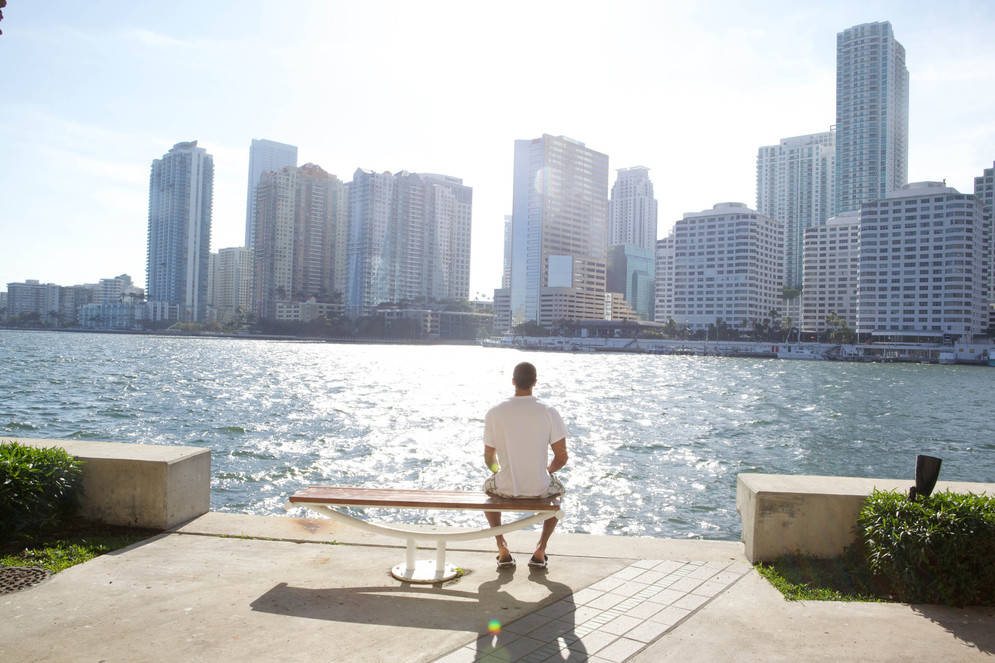 Located along the Miami River and adjacent to Biscayne Bay, Brickell's glass and granite towers reflect off its surrounding waters. Not every skyscraper is a business; luxury condos and towering apartment complexes house Brickell's many professionals.
Condo Termination
According to The Miami Herald's 2018 real estate study, Brickell is the top location being labeled the hottest area in Miami-Dade County for renters. How did this happen? With vacant waterfront property in short supply throughout the county, real estate developers are increasingly targeting older, existing condo buildings and buying out the owners at premium prices. Then the old building comes down, replaced by a bigger, state-of-the-art luxury tower.
The process, known as condo termination, is complicated and has many moving parts. But when it works, it can lead to a formidable new property — and leave the owners of aging condos with an unexpected windfall.
The process of identifying an older building and buying out its tenants for redevelopment is lengthy and involved. The first step is to look at existing properties in desirable locations and figure out what the value of the land would be if it were vacant. Along with knowing all the local zoning codes, you'll need to understand the present-day building codes, those that will now withstand hurricane winds there, meaning stronger windows, new roofs and refurbished elevators.
If the difference between cost of repairs and the value of the land is large enough, the property becomes lucrative to a developer, as long as a majority (90 percent) of the owners in the older condo building are willing to sell.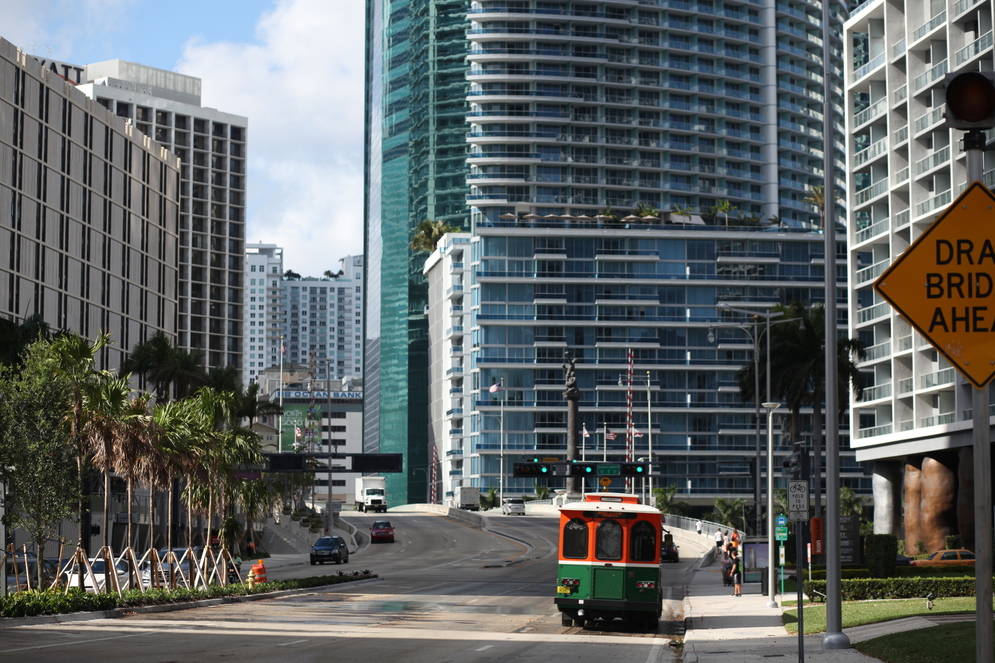 Not New, But The Future
Here's where I admire the Miami commercial real estate industry. This kind of development isn't just a thing of the future, it's already been working in Miami and specifically in Brickell. Developers have to be creative when it's very difficult to find a site available for construction or development. This process is a win-win, because the old condo owners are making a nice profit on their property.
Mixed-use Development Brings A Community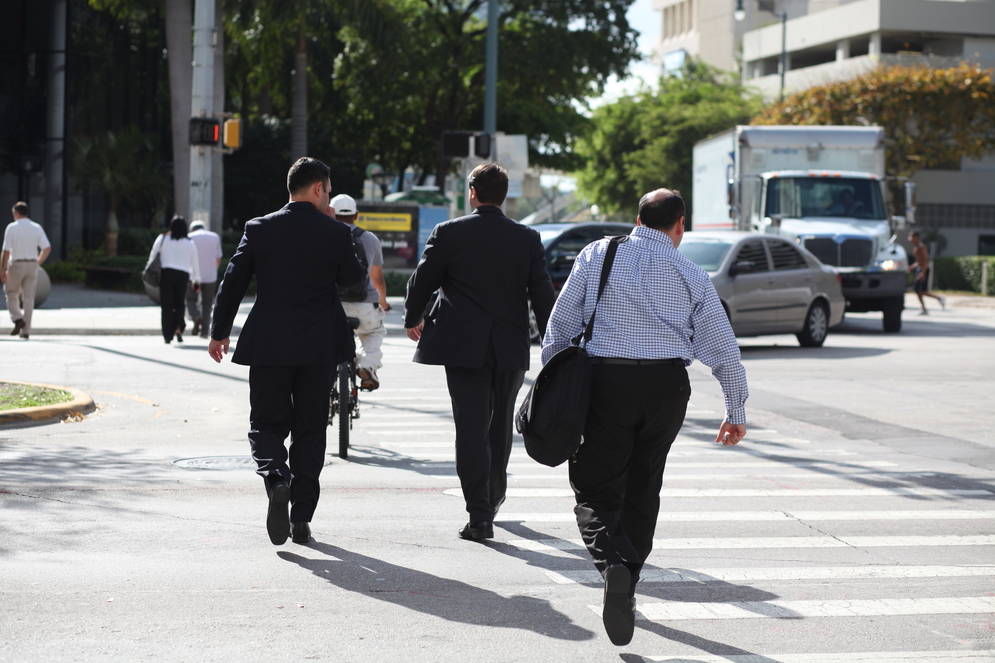 Another reason Brickell's commercial real estate is doing so well is that it caters to many of the downtown professionals, those who can afford luxury living as well as those who are in their 20s and want to live, work and play in the same area. They also don't want to get stuck in the daily gridlock throughout Miami's infrastructure. Brickell's booming population provides a "real" community. We saw that taking place with the financial/business district, housing, restaurants, parks and grocery stores all in walking distance of each other, and certainly enjoyed our few days as tourists in the area.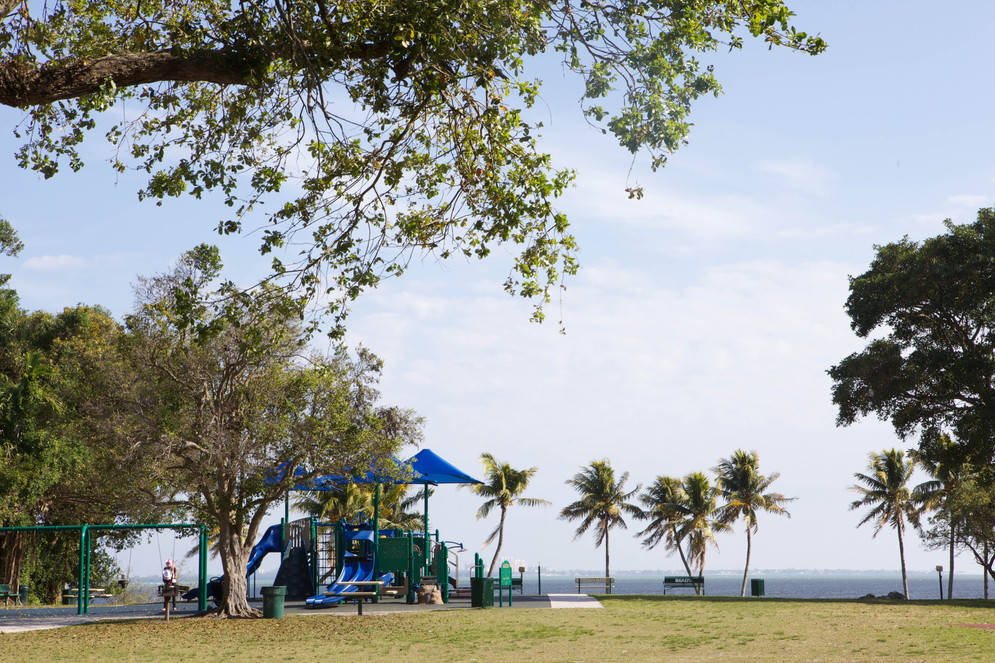 One example of this live/work/play community is the Mary Brickell Village, which is a two-block community of shops, eateries, cafes and clubs lining Miami Avenue near the business complexes. It has outdoor patio charm for business and daytime visitors as well as upscale lounges and cocktail bars for after work. Just a few minutes walk, and you're at a park located on the beach, which is a great spot for young families.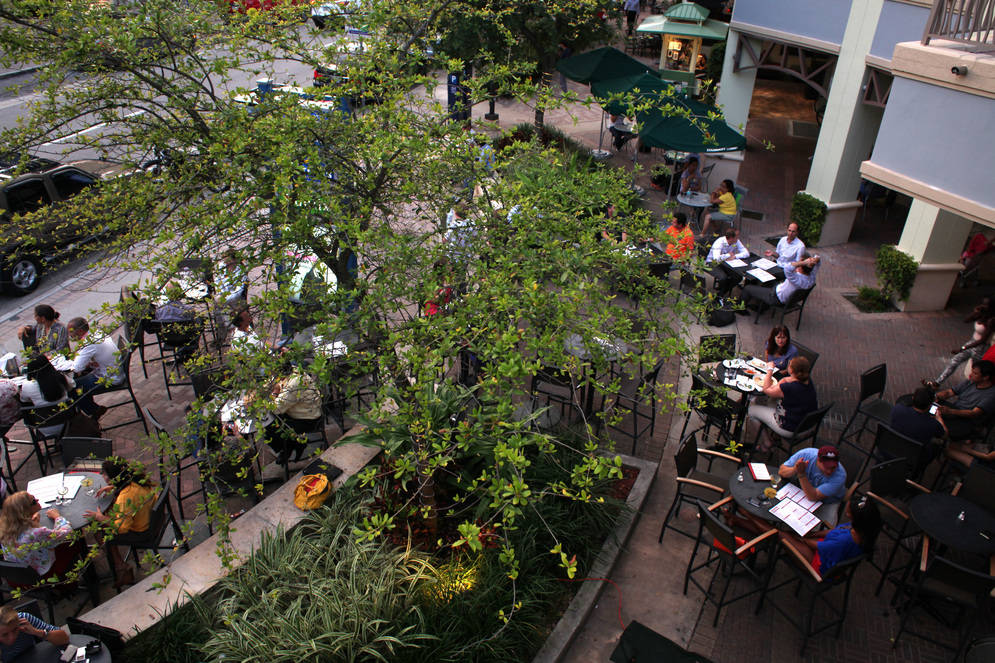 And I'll agree with airbnb, "Despite its no-nonsense reputation as a reputable business hub, Brickell still boasts Miami's best attributes—endless sunshine and laid-back attitudes."