Focused, experienced tenant representation pays off for your business.
David Lester, President
BCCR, MCR, SLCR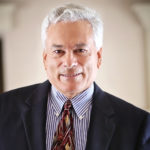 An important element contributing to David's philosophical view of life, and more specifically, his intimate understanding of the fluctuations of the real estate leasing markets, stems from his long tenure as a real estate broker.
As a real estate professional for more than 30 years, he has had a ringside seat observing and participating in the very best and worst of times. From economic stagflation and economic recession to the flush times with real estate markets booming, David Lester has seen it all, and it has served to make him market wise and highly principled. He and his associates have seen cycles come and go; as a result, they are better able to serve clients' long-term needs.
David Lester graduated from Southern Methodist University with a Bachelor of Business Arts degree. In 2001 he was certified by the International Development Research Council in corporate real estate management with the Board Certification for Corporate Real Estate (BCCR). In 2003 he was certified by Cornet Global with its Master of Corporate Real Estate (MCR) designation. And in 2004 he was certified by Corenet Global with its Senior Leader of Corporate Real Estate (SLCR) designation.
He is a member of the Tocqueville Society within the United Way where he serves as a board member for United Way.
Outside the office, David enjoys spending time with his family, which includes his four children. His hobbies include playing golf, visiting Disneyworld (the kids' favorite), participating in Ironman competitions and marathons. He's a member of White's Chapel United Methodist Church where he mentors young adults.
In memoriam: Our Founder, Charles Lester Sr., J.D.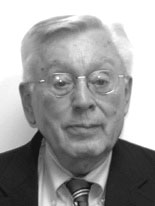 David Lester's father, Charles Lester, Sr., and David Lester founded Lester and Lester Realty Advisors in 1982.
Until his passing in 2007, Charles Lester was a principal guiding force both in building the company and setting the professional and personal standards that everyone in the Lester and Lester organization still adhere to today.
After graduating from the University of Louisville School of Law, Charles served as in-house counsel and lead attorney for major corporations for 25 years, he finished his corporate career in New York City as general counsel for Hertz Trucking. After returning to Dallas, his real estate career began in 1972 when he joined Hank Dickerson & Company, a prominent, full-service realty firm with offices in Dallas and Houston.
Today Lester and Lester still stands as a tribute today to Charles' strength, vision, dedication and integrity.