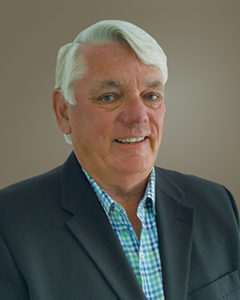 by David Lester
I recently was honored to have a brief discussion regarding one of my blog posts on "The Office of the Future" with Jim Carlisle, an advisor with Timmaron Capital Advisors in Dallas. Dr. Carlisle is considered as one of the pioneers in large data analytics, business intelligence, and decision support systems. Currently, he also serves as the managing partner at Innovation Through Technology, LLC, a CEO and Board Advisory firm.
"You may not know this, but I owned the trademark 'Office of the Future,' and it was the name of my company for 20 years," Dr. Carlisle commented as he discussed my blog post and new email, The Occupant Advisor. His wife helped him write the first book on the electronic office, and last year he spent several days at Google working with a task force to design their new building. Yes, Dr. Carlisle knows what the office of today and offices of the future need.
While discussing the blog, he commented on how I raise provocative issues but am sure to back them with legitimate and valued sources: "Without these sources, they (ideas) are relics, like an old video game." The following information explains three areas Dr. Carlisle believe help form the design of an office.
The first is visionary leadership.  The CEO or group leader must live and embody the vision and spirit of the amenities and culture she or he is creating for the workforce.  Putting the back office staff of an insurance company into a Google-type office would be like putting preschoolers in the Library of Congress, resulting in confusion and little value added to their mission accomplishment.
The second is a well-defined culture that recruits people who understand and flourish in that particular culture.  Again, telling the back office of an insurance company or the staff of a law firm to all work at home 3 days a week would be confusing and unproductive.  The Google amenities are necessary because people work in their offices 10-12 hours a day, and do not want to waste time commuting, cooking, or running errands. They thrive in intense interaction, in person and electronic, with room to be solitary or to let off steam in various ways. The company provides balance and health to their lives so they are free to work unbelievable hours at a stretch to achieve enormous goals. Most of these companies hire the cream of the cream of the cream.
The third is organizational intelligence:  how to form teams and how to trust one another to deliver on time.  I know a woman who recently joined the Office of General Counsel of DHS.  She was expecting a rigid environment.  Her first day she found everyone warm, sharing, friendly and supporting of the new member. Her boss said that she could work any hours she wants, as long as she gets her work done.  That way people can avoid rush hour traffic. Parking is free; food options are abundant.  Security in the building is enormous, but collaboration within the office is high.
Google, Apple, Netflix, and Amazon have evolved cultures, leaders and HR departments that carefully select employees and then nurture them to achieve extraordinary goals.  They make extensive use of Organizational Development consultants and knowledge.
Bottom line:  All companies looking at their current office situation need to consider and measure productivity improvement and return on investments. Measurement and confidence in the cost benefit of these investments is crucial. Each company making change in their environment must also monitor the organization's health and people development as well. All aspects of the company merge together when looking to make a move or a redesign.
"Flexibility and amenities are nice, but may not be the highest priorities for improving employee productivity and satisfaction and to aid recruiting the best employees," per Dr. Carlisle.  "Security, high-tech conferencing to aid communication, climate control, automated meeting rooms, subsidized meals that can be ordered for meetings or working long hours, secure home office links, etc.  Of these, security concerns should be of the highest priority." These reasons are why Lester & Lester Realty Advisors ensure your needs are met before any papers are signed.
We ended our discussion with Dr. Carlisle commenting, "You are right, David, a move to a new office is the ideal time to consider what will work to make the company perform better and improve quality work life.  Many of my best clients were motivated by that event."
Find either of us at:
Jim Carlisle, Advisor Timmaron Capital Advisors at www.timmaron.com
David Lester, Lester & Lester Realty Advisors at www.lesterandlester.com