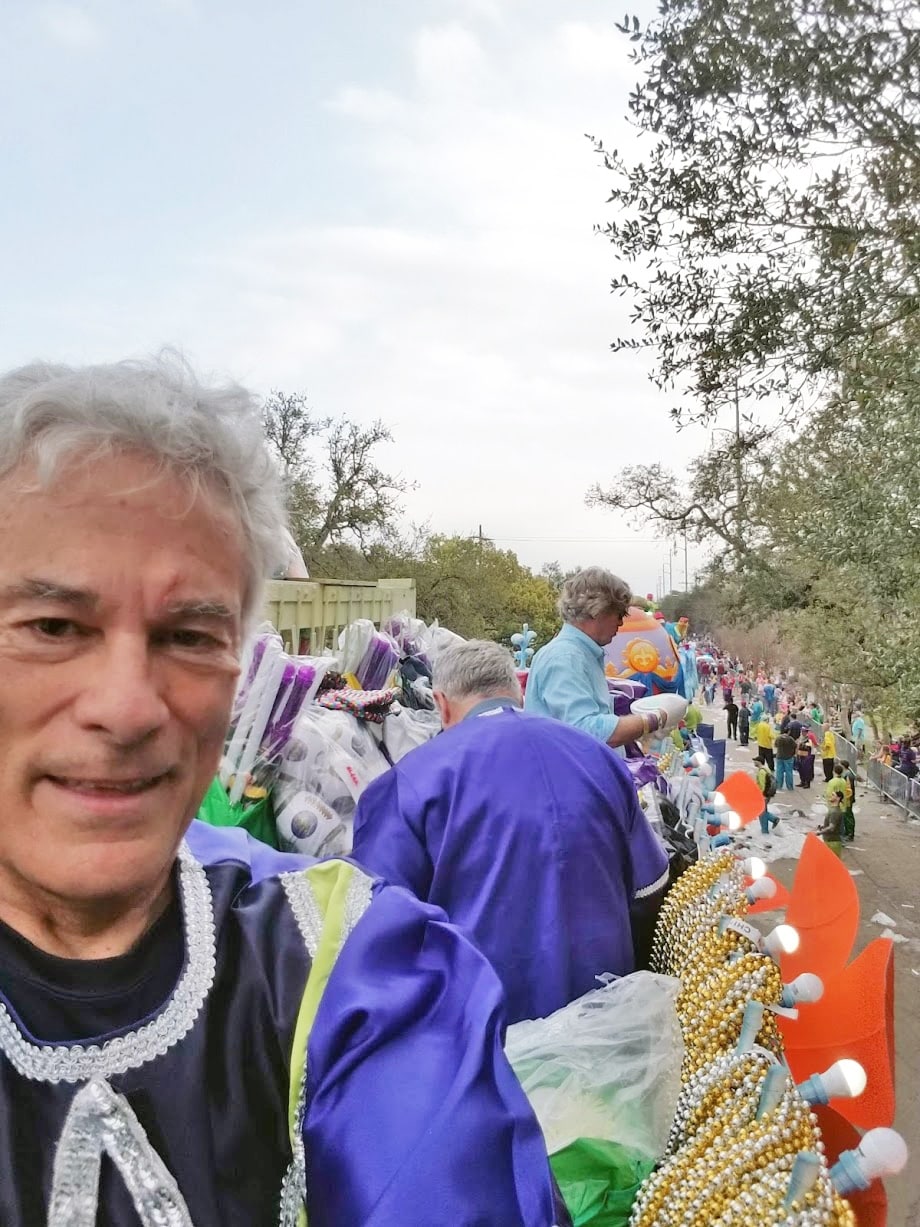 From four months of marathon training to participating in the biggest party on earth. Yes, I took a weekend to indulge in food, fun and fellowship.
Mardi Gras: the origins of this festival can be traced to medieval Europe, passing through Rome and Venice in the 17th and 18th centuries to the French House of the Bourbons. From here, the traditional revelry of "Boeuf Gras," or fatted calf, followed France to her colonies, which included the Pointe du Mardi Gras in the now State of Louisiana.
Lots of history, names and traditions developed from that first port founded in 1702, but most of us know the festival as Mardi Gras. And since all of these parade organizations are completely funded by members of private social clubs, New Orleanians call it the "Greatest Free Show on Earth!"
I agree with this statement, as I had the privilege of participating in last Saturday's parade known as The Krewe of Endymion. A bit more history – founded in 1967 – Endymion emerged as one of Mardi Gras' Super-Krewes by adding more floats and celebrity guests than any other "Krewe". They did not disappoint this year by having the largest event with 3,200 float riders throwing to a million people in a parade that ended in the Superdome. There, thousands of people were dressed in their finest to enjoy the festivities and concert that started at 11:30 pm. We enjoyed seeing Lionel Richie, Chicago and Flo Rida. We started the parade at 5:00 pm and partied through the wee morning hours, definitely something far from my four months of marathon training.
The roar of the crowd is something I didn't expect to capture me like it did. With a million people lining the streets cheering for beads, bobbles, trinkets and Nerf footballs, I now understand how rock stars and athletes get their adrenaline boosted during their performances.
It was an amazing experience, and I'm still reeling from it. If you get the chance to participate in a Mardi Gras parade, do it! Let me know too, so we can swop stories.
Happy Fat Tuesday!