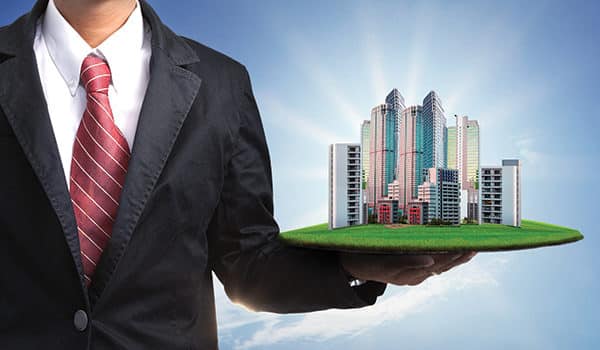 The Employee Experience
The corporate real estate role in major corporations is becoming more strategic in support of the business's requirements. A common view is that employee experience is increasingly an important goal and needs to be thoughtfully addressed on the CRE agenda. Some believe that CRE executives will become "experience managers" that offer employees an à la carte workplace experience with a menu of services, locations and support.
In many cases, focusing on the employee experience will get added to what CRE does rather than replacing what CRE does now. CRE will still be responsible for lease transactions, enabling access to the right space in the right place and managing facilities. Creating/supporting an employee experience will simply be layered on top of that existing role. Enhancing employee engagement, satisfaction and wellbeing continues to be a priority for many companies, driven by the need to attract and retain talent. CRE has a significant role to play in this, particularly as it relates to workplace design and helping deliver a quality workplace experience for employees.
Gig-Economy Workers
The gig economy – driven by an increasingly contingent work force comprising freelancers, temporary contract workers and independent contractors – is expected to make a powerful impact on how organizations are structured, how they function and how they are staffed. How will these changes impact the need for workspace? How will they impact what kind of spaces are made available and where? These are the questions that the CRE executive will have to consider – and answer. For those CRE professionals who find themselves part of the gig economy, they likely will have to take responsibility for their own training and professional development.
The structure of most organizations is focused on lean management. In the future, some corporate structures might shift to permanent employees who comprise a much smaller percentage of workers as project-based employment rises. How will companies find ways to manage such a fluid labor force? How will they find ways to access employees? On the opposite side, how will those workers find their next project or assignment? Is there an opportunity for CoreNet Global or others to help facilitate those connections between employer/project and the gig-economy worker?
Outsourcing, whether to a large company or a gig employee, is continuing to expand both in breadth and depth of services. With the increase in outsourcing, strong partnerships between end users and service providers will expand. Working together as partners with common goals and motivations has proven to be the best formula for success over the years.
Service providers assume a variety of roles ranging from the provision of tactical, day-to-day operational support to the design and delivery of a strategic vision for an organization. This broad view of the market supports the ever-expanding roles that service providers are being asked to assume. Future CRE executives will look to service providers not only to deliver more administrative services but also to manage those services provided by other vendors. A corresponding degree of risk and responsibility will shift to the service providers, and they will be expected to deliver multi-domain services using highly skilled and efficient teams.
The "blurring of the lines" between end users and service providers has been a frequent topic of conversation, as successful outsourcing must be seen as an extension of the client and not an outsider. As corporations seek to better align and integrate internal support functions, service providers should look to support this integration by providing holistic solutions that consider the role space plays in delivering enterprise value, such as employee experience and engagement, health and wellness, community building and digital workplace.
Deloitte's Global Service Provider Survey of 2016 identified three key trends.
Companies are broadening their approach to outsourcing as they begin to view it as more than a simple cost-cutting play.
Organizations are redefining the ways they enter into outsourcing relationships and manage the ensuing risks.
Organizations are changing the way they are managing their relationships with outsourcing providers to maximize the value of those relationships.
All of these trends remain relevant today; however, the most recent Global Service Provider Survey of 2018 also highlights a notable shift away from traditional outsourcing to "disruptive outsourcing" solutions. In fact, the report noted that, "Disruptive outsourcing solutions have the potential to be as extraordinary a change in the sourcing world as was the Bloomberg terminal to the trading desk."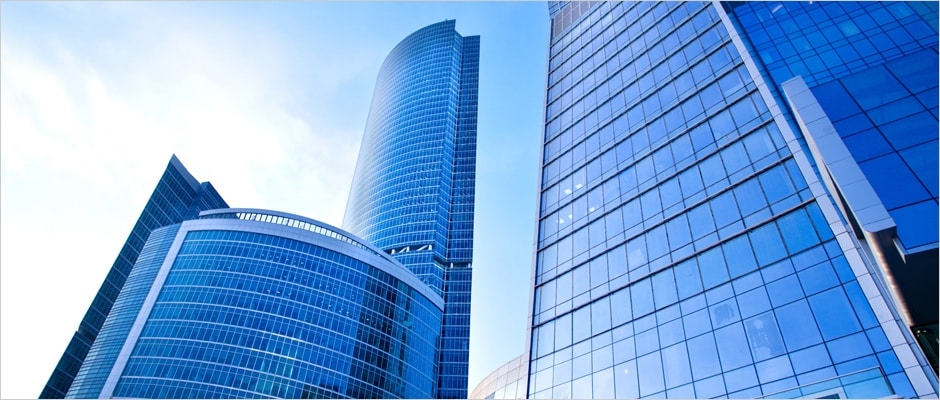 End users are demanding a higher level of sophistication where service providers have to leverage tech and also manage cost efficiency. And just as end users have matured to outsource more functions to CRE service providers, they may develop similar outsourced relationships with external data analytics and IoT providers. There is a bigger push right now for CRE service providers to move into that tech space, but there also may be niche players and tech firms that also expand their reach into real estate tech.
One of the corporate real estate 2020 predictions on "outsourcing real estate" is that vendors will become responsible for data access and usage as it becomes more widespread as a means of delivering corporate real estate strategy. Service providers will own the systems that can manipulate and analyze data coming from end users, but most companies will continue to own and house the data, especially if their business is highly competitive or heavily regulated. Service providers' ability to glean insights from shared data will be a core competency and competitive differentiator and will factor significantly into customer retention.
The discussion about end users and service providers in the future might go beyond blurring of lines – and more about redefining of the roles. In addition, transactional relationships used to be adversarial due to interests not being aligned, but that is not the case anymore. Service providers are less and less willing to enter into contractual relationships that are disproportionately risky, and that may be a bigger issue in the future.
The Pace of Change
CRE as defined today is still critical. People coming into the workforce are still impacted by how and where they work. Competition to attract talent has resulted in heightened demand requirements, including integrated technology, to get employers and workers the best space possible. In-house CRE definitely will exist through many years; however, the value proposition of what CRE delivers now will have to change. Will it be about creating flexible workspace or managing a multimillion retrofit? The role is changing from being about the product to emphasizing the workers' experience. Workspace will still be needed but that might include more automation and technology and occur differently than is done today.
Taken from FutureForward2025 Overview, CoreNet Global